FastFIX: Monitoring Control for Remote Software Maintenance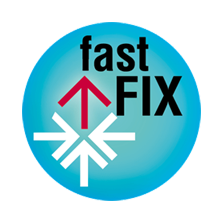 FastFIX: Monitoring Control for Remote Software Maintenance
Framework of the Specific Targeted Research Project (STReP), co-financed by the European Commission through the contract no. 258109.
João Garcia
FastFix will enable time- and cost-efficient maintenance and support services, by monitoring software applications, replicating semantic execution failures, and automatically generating patches. Software maintenance and support services are key factors to customers' perception of software quality. Customers are more demanding about these services, while contribution of maintenance to products total cost of ownership should be reduced. Reducing maintenance costs is even more crucial for SME's. Their software products often cover specific niches. To take full advantage of this, SMEs must get access to global markets, what is usually hampered by the lack of an adequate on-site customer support. Software vendors need a system to remotely provide a high quality support service to their customers, improve user experience and facilitate corrective, adaptive and preventive maintenance – of both new and existing software products.